6GNet 2022 Distinguished Expert Panel
Title: A roadmap towards sustainable and resilient 6G
Moderators: Marie-Hélène Hamon (Orange Innovation, France) & Mehdi Bennis (University of Oulu, Finland)
Abstract: 6G has been in active research phase for the past few years, with increasing activity on use cases, requirements and technical solutions. Several visions for 6G have stressed the importance that the design of a new generation should natively onboard values such as sustainability and resilience. This panel brings together speakers from academia and industry, representing different sectors, to discuss the status in the preparation of 6G and inherent challenges related to new design objectives, in particular sustainability and resilience.
---
Moderators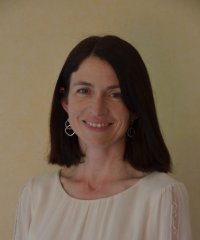 Marie-Hélène Hamon
(Orange Innovation, France)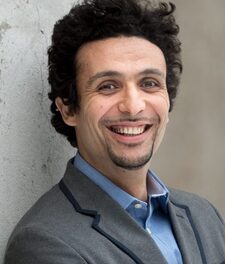 Mehdi Bennis
(University of Oulu, Finland)

Bio: Marie-Hélène Hamon received the Engineering Diploma from Ecole Superieure d'Electricité (Supelec), France and the MS Degree in Electrical Engineering from the Ohio State University, Columbus, Ohio. She joined Orange, where she is now Research Program manager and Orange Expert Senior. Prior to this, she has worked as a Research Engineer, involved in research, collaborative projects and standardization activities on channel coding (Turbo Codes, LDPC codes) and physical layer, and she has been project manager for various projects on 5G and 6G, focusing on the design of wireless communication systems, and more specifically error correcting codes, multiple-access schemes, energy-efficient design of wireless technologies, millimetre-waves communication system design. She has been involved in several collaborative projects, both at national and European levels, including projects mmMAGIC and Hexa-X, contributed to various standardization bodies (3GPP, IEEE, DVB, ETSI) and held positions of Technical Manager and Coordinator of French national projects EconHome and GREENCoMM respectively, and Technical Manager of 5GPPP project ONE5G.
Bio: Dr Mehdi Bennis is a full (tenured) Professor at the Centre for Wireless Communications, University of Oulu, Finland and head of the intelligent connectivity and networks/systems group (ICON). His main research interests are in radio resource management, game theory and distributed AI in 5G/6G networks. He has published more than 200 research papers in international conferences, journals and book chapters. He has been the recipient of several prestigious awards including the 2015 Fred W. Ellersick Prize from the IEEE Communications Society, the 2016 Best Tutorial Prize from the IEEE Communications Society, the 2017 EURASIP Best paper Award for the Journal of Wireless Communications and Networks, the all-University of Oulu award for research, the 2019 IEEE ComSoc Radio Communications Committee Early Achievement Award and the 2020 Clarviate Highly Cited Researcher by the Web of Science. Dr Bennis is an editor of IEEE TCOM and Specialty Chief Editor for Data Science for Communications in the Frontiers in Communications and Networks journal. Dr Bennis is an IEEE Fellow.
---
Panelist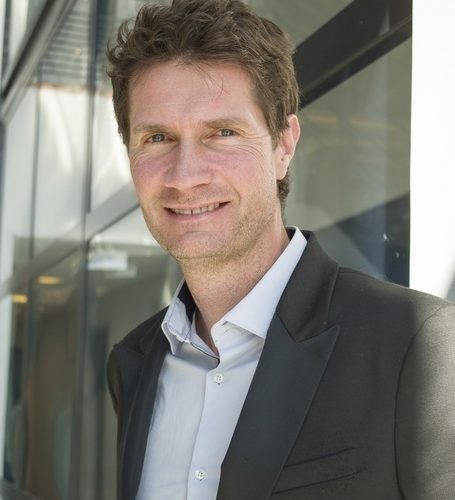 David Gesbert
(Eurecom, France)
Bio: Prof. David Gesbert (Fellow, IEEE) is Director of EURECOM, Sophia Antipolis, France (www.eurecom.fr) since 2022. He received the Ph.D. degree from TelecomParis, France, in 1997. From 1997 to 1999, he was with the Information Systems Laboratory, Stanford University. He was a
founding engineer of Iospan Wireless Inc., a Stanford spin off pioneering MIMO-OFDM (currently Intel). Before joining EURECOM in 2004, he was with the Department of Informatics, University of Oslo. He has published about 350 articles and 25 patents, 7 of them winning IEEE Best paper awards. He has been the Technical Program Co-Chair for ICC2017 and has been named a Thomson-Reuters Highly Cited Researchers in computer science. He is a Board Member for the OpenAirInterface (OAI)
Software Alliance. He was a previous awardee of an ERC Advanced Grant in the area of future networks. In 2020, he was also awarded funding by the French Interdisciplinary Institute on Artificial Intelligence for a Chair in the area of AI for the future IoT. From 2018 to 2021, he held the EURECOM Chair on future wireless networks, funded by Huawei In 2021, he received the Grand Prix in Research jointly from IMT and the French Academy of Sciences.
---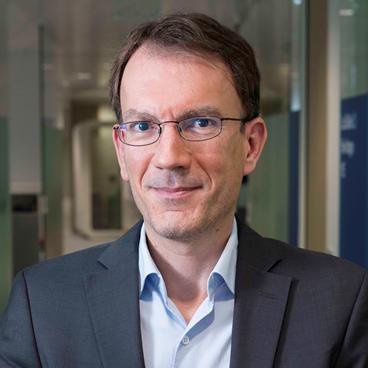 Eric Hardouin
(Orange Labs, France)
Bio: Eric Hardouin leads the "Ambient Connectivity" research domain of Orange, which investigates future access and transport networks and technologies, as well as related business models. Eric received his Ph.D. degree in signal processing and telecommunications from Telecom Bretagne and the University of Rennes 1, France, in 2004. Since 2004, he has been with Orange, where he has conducted research on interference mitigation for mobile networks. Between 2008 and 2013 he represented Orange in the physical layer standardization group of 3GPP (RAN WG1) for HSPA, LTE and LTE-Advanced. From 2012 to 2015, Eric led the research on wireless networks in Orange. Eric had a leading role in the NGMN 5G White Paper, as co-lead of the work on 5G requirements. Eric is the author of the book "LTE et les réseaux 4G" (in French).
---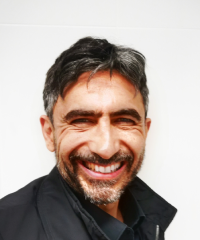 David Soldani
(Rakuten Symphony, Australia)
Bio: David Soldani received a Master of Science (M.Sc.) degree in Engineering with full marks and magna cum laude approbatur from the University of Florence, Italy, in 1994; and a Doctor of Science (D.Sc.) degree in Technology with distinction from Helsinki University of Technology, Finland, in 2006.
In 2014, 2016, and 2018 he was appointed Visiting Professor, Industry Professor, and Adjunct Professor at University of Surrey, UK, University of Technology Sydney (UTS), Australia, and University of New South Wales (UNSW), respectively.
Dr. Soldani is currently at Rakuten Symphony serving as Chief Information and Security Officer (CISO), e2e, Global. Prior to that, he was Chief Technology and Cyber Security Officer (CTSO) within ASIA Pacific Region at Huawei; Head of 5G Technology, e2e, Global, at Nokia; and Head of Central Research Institute (CRI) and VP Strategic Research and Innovation in Europe, at Huawei European Research Centre (ERC). David can be reached online at https://www.linkedin.com/in/dr-david-soldani/
---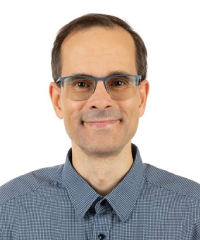 Mikko Uusitalo
(Nokia Bell Labs, Finland)
Bio: Mikko Uusitalo is Head of Research Department Radio Systems Research Finland at Nokia Bell Labs Finland. Mikko is leading the European 6G Flagship project Hexa-X. He obtained a M.Sc. (Eng.) and Dr.Tech. in 1993 and 1997 and a B.Sc. (Economics) in 2003, all from predecessors of Aalto University.
Mikko has been at Nokia since 2000 with various roles, including Principal Researcher and Head of International Cooperation at Nokia Research. Mikko is a founding member of the CELTIC EUREKA and WWRF, the latter one he chaired for 2004-2006. Mikko is a WWRF Fellow. Mikko has more than 70 granted patents or patent families and roughly the same amount in the application phase.
---